Exhibition Specifications:
-    85 matted photographic images in identical 25" x 25" frames
-    Label text with title, location, and date  
-    QR Code connects to the NPS.gov site for each photograph
-    Exhibit Overview text
-    Photographers bio and photograph
-    Map of travels.  Photos in the exhibit are displayed in map order.
-    Hand out with map, and stories of some of the photographs
-    Digital images for publicizing the exhibit
-    Digital Image for a 8' x 12' marque wall
-    Inventory/Condition report
-   

Exploring America: A Photographic Journey

book (2 copies)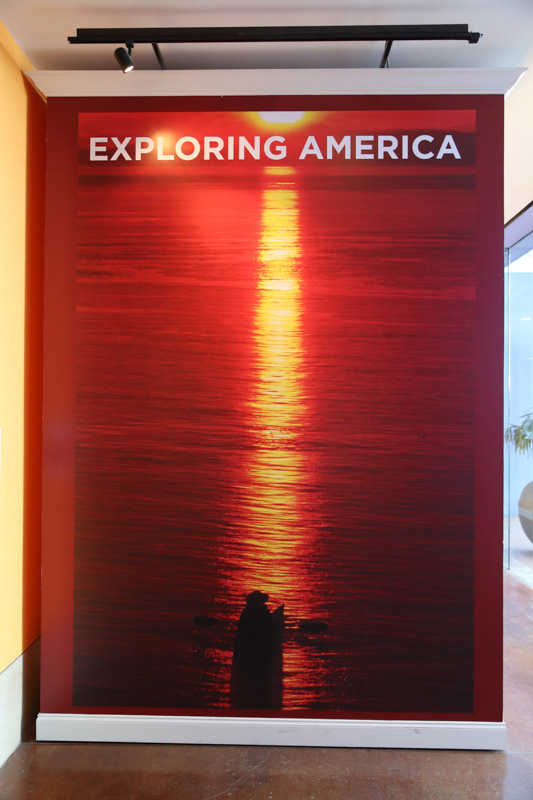 Fee

: 

$7,500 per 10-week venue, plus incoming shipping.  Longer exhibit times are available
Size

: 

260 or more linear feet, can reduce number of images for a smaller space.
Category

:  

Natural History, Science, Art
​​​​​​​
Shipping

:  

Incoming
Exploring America Traveling Exhibit Summary Information

- Printable PDF.
If you have questions or are interested in getting more information about the

"Exploring America Exhibit"

,  please contact 
David Hares at 972-393-5484 or email us via Contact Us.